Primary Prevention Practitioner's MISSION STATEMENT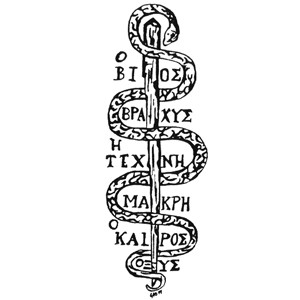 I found this article moons ago and it so matched my Soul & what we are meant to do on this Earth as Wellness Workers that i adopted it to be my very own duty. The Mission statement of all Mission statements.
THIS ARTICLE gives an accurate description as to why I AM a HEALER=
Once upon a time, in the world's ancient societies, understanding of the human condition was attributed primarily to Spirit; today, in developed nations around the globe, matter reigns supreme and yet the waves of our ancestors in the vein of the Spirit is coming back into play to work in harmony with matter. It is Primary Prevention Practitioner's intention to swing the pendulum toward a greater balance and remind the collective consciousness: our world is not composed of Matter or Spirit, but Matter and Spirit. Seemingly disparate entities, they are actually two sides of one energetic spectrum that pervades the macro- and micro-cosmos. The Yin & the Yang. It is the Kundalini intertwining Serpents that travel through all living forces on our planet.
At the individual level, this energetic spectrum manifests in the form of Body (Matter), Emotions, Mind, Soul, Spirit. Collectively, we refer to these components as the "Sacred Body"; every individual possesses a Sacred Body blueprint (like DNA on the energetic level). When you live your life in accordance with this blueprint, you experience your fullest expression of Health; by contrast, if a component, or connection, of your Sacred Body is beset by incongruence, you experience pain & suffering.
Remember that your "fullest expression of Health" is much more than the absence of symptoms or, feeling "fine." Rather, it is the Radiance achieved by giving yourself permission to be your Self; which occurs only when Body, Emotions, Mind, Soul and Spirit are accepted as parts of your whole, and work harmoniously together.
Primary Prevention Practitioner, therefore, provides a reminder that 1) your fullest expression of Health is nothing less than your fullest expression of Self, and 2) living in accordance with your True Self-presupposes the proper knowledge and usage of it. And so, Primary Prevention Practitioner teaches what the Sacred Body is and how you can best take responsibility for your own, with experience as the Master Teacher.
As part of the human experience, Primary Prevention Practitioner not only educates its members but learns from them, as well. Thank you for your interest in Primary Prevention Practitioner, and your participation in the process. We look forward to working together to reflect humanity's radiance.
~Ay Ses Dunya
(Cover image from one of my favorite artists Janice Duke called the Tree of Life which i will post here again to show it's full glory)